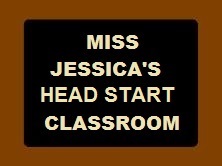 PARENT WEBSITES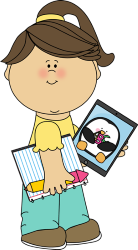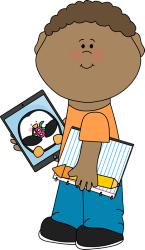 WEBSITES


50 Connect the Dots Worksheets A huge list of free, printable connect the dots worksheets. Includes easy, medium, and hard connect the dots worksheets by both numbers and the alphabet.
ABCya!: A site with free computer activities for pre-k - elementary students to learn on the web. All educational computer games and activities were created or approved by certified teachers. The activities incorporate content areas such
as math and reading while introducing basic computer skills. Many of the kindergarten and first grade games are equipped with sound to enhance understanding; Activities grouped by grade levels - pre -kindergarten through fifth grade
.
APPLES 4 the TEACHER
This website offers
crafts
, coloring pages, seasonal/holiday activities, games and puzzles for kids. It also has a nice resource section for parents that includes
research-based articles
about educational issues. Need to do a thematic project? Find coloring pages and books about
Native Americans
,
Dr. Suess' Birthday
, and
Mother Goose Day
. Look for their upcoming collection of jigsaw puzzles, wordfind puzzles, and crossword puzzles that visitors can ecard to a friend.

Ashtabula County Head Start/ Early Head StartThe Head Start Program is a free, comprehensive child and family development school readiness program available to income eligible families in Ashtabula County. School readiness means that children are ready for school, families are ready to support their children's learning, and schools are ready for children.The Head Start Program is a free, comprehensive child and family development school readiness program available to income eligible families in Ashtabula County. School readiness means that children are ready for school, families are ready to support their children's learning, and schools are ready for children.
BabyTV Due to the animations, simple speaking, and colorful images, BabyTV provides a great source of games for preschoolers and other young kids. The games are simple for children to play because they just require them to click on the highlighted items in the games in order to move thru the story line. This helps them associate spoken words with physical objects. In addition, you can find games that feature characters from certain TV shows. The Goodnight Show, Stella and Sam, Maya The Bee, Poppy Cat, and Nina's World are a few examples.
CBeebies for Grownups Made by the BBC, CBeebies is the UK equivalent of PBS Kids Made for kids 6 and under, it is a really fun, safe, educational place to play. This section contains tips and ideas from top parenting and educational experts.


CrayolaFamily Play:
Hundreds of activities to do with kids.
Cyber Kids Home: Art gallery, reading room, young composers, games, book shop.
E
NCHANTED LEARNING
This website can be accessed for free, but if you subscribe for $20 a year you will be able to view and use additional materials. This is
a nice site for
parents that would like to supplement their child's learning. This is a great website where you can pick activities and print them out.
Your child need not be at the computer to do this.
E
VERYTHING PRESCHOOL
Here is a nice place to go for ABC stuff, whether you are homeschooling or just want to reinforce what's going on at school. Everything Preschool offers over 30,000 Preschool Education Activities Seperated into over 100 Themes, 26 Alphabet Areas, & Lesson Plans, too.
They have a recipe page

for just about everything you can imagine: goo, clay, silly putty, homemade crayons, etc
…. It is a great place to visit if you have a budding scientist in the house like we do.
Free, Printable, Alphabet Flashcards These printable alphabet flash cards look great and are totally free.

FunBrain Jr. Another place for free preschool games is FunBrain Jr., which is a part of theFunBrain website. There isn't a huge selection of games here, but the ones they do have make it a fun place to learn.At the bottom of the FunBrain Jr. website are categories for math, reading, likeBalloon Blow-Up, Treehouse Builder, Rhyme Time, and Letter Splash. There's also a section for printable activities like Connect the Dots, Trace the Letters, and What's Different?


Idea Box: Early Childhood Education and Activity Resources: Ideas, articles, projects, seasonal themes, and printable pages; all to help teach your child(ren) in a fun and interesting way; teacher and parent ideas; seasonal activities; projects and games; printable pages; music and songs; kids recipes' crafts for kids; online stories
KIDDYHOUSE
This website is a resource for teachers, parents, and kids. It has free clipart, thematic units, lesson plans and teaching ideas. Just visit the site's newly organized
Teacher's Corner
. There is a 'how to' section for parents interested in activities they can do to promote
reading readiness
. They also have a list of themed units which
include
songs
and stories, games, printables, etc. Kiddyhouse continually updates their resources. Go to
http://www.kiddyhouse.com/Early/earlykids.html for Early childhood activities.
Kids' Books on Youtube:They are a Free Alternative to eBooks An article on how you can share an audio story with your children by using read aloud kids books on Youtube. These are free and a great alternative to iBooks and Kindle books.

CBC Kids CBC Kids (Canadian Broadcasting Corporation) has lots of free preschool games to engage children in gameplay while learning the ABCs, numbers, and more. This website also has some find & match games to help exercise the child's memory, as well as dozens of large, printable drawings for offline coloring. One example of a game at CBC Kids is Art Machine, which is perfect for preschoolers because it's both fun and educational. They get to color an animal by just clicking on it, and the name of the animal is in large enough letters to help them associate the word to the picture.


KidsCanHaveFun.com: Offers kids a way to express their ideas through unique printable activities such as school activities, simple paper crafts, coloring, fun games, kid puzzles, party ideas and many more fun activities.
NickJr.com NickJr.com transports your preschooler into his/her favorite shows like Bubble Guppies, Wonder Pets!, Max & Ruby, Dora the Explorer, and more. He/She can play games, go on adventures, and create crafts with her favorite characters. There is a family section with health tips, vacation ideas, recipes, how-to videos, and more.
PBS for Parents Here you can explore PBS parenting resources and tips on raising children, planning birthday parties,doing kids activities, and join the PBS parents community.
Preschool Read-Alouds on Youtube There are lots of free preschool read-aloud books for kids on Youtube channels that are great to view from your home computer.


Ready to Read This is a collection of free read-aloud books for kids.
Sesame Street Sesame Street has got a ton of great free preschool games that feature your child's favorite Sesame Street characters. You'll find games here that teach children shapes, numbers, letters, feelings, music, science, disabilities, self confidence and much much more! A great bonus to this site is that they have a "Play Together" parent tip for each game. This is an offline activity that you can do with your child in connection with the game.


Seussville: Activities and Games based on Dr. Seuss Books; interactive Seussville Story Maker; information on Dr. Seuss and his works.


Squiggly's Playhouse: A fun and safe place for kids to play on the internet. There are on-line games, pencil puzzles, arts & crafts, jokes and riddles and more. Activities may be copied for use in the classroom.
Sprout Kids love

Sprout

for its fun games, easy crafts, and coloring pages that feature favorite characters from

Sesame Street

and

Barney & Friends. The kids will really love the preschool games at Sprout. Follow the link to find dozens of games for kids 2 and older, as well as free videos for the children to relax in front of.In the category section as well as below each game, are categories and age groups. You can browse for games built just for kids aged 2-3, 4-5, or 6+, as well as by category like Arcade, Puzzles, Memory, Math & Counting, and Letters & Spelling. Parents can sign up to learn about special programming, free live events, and new games and activities through Sprout's parent community.
STARFALL
This is a favorite among early elementary teachers and parents alike.
Starfall

is a great educational site for young children learning their ABC's or starting to read. All of the free preschool games at Starfall help teach your child to read! There are four levels of games here - ABCs, Learn to Read, It's Fun to Read, and I'm Reading.This site is laid out a little bit differently than other sites that have free online preschool games. The games are meant to be played in a particular order and in and of themselves are supposed to be able to teach your child how to read.The activities are interactive and simple, and make learning fun. Toddlers can also keep their baby sign language fresh with the sign language lessons offered. They have
online books
(free, of course), that will highlight each word as a narrator reads aloud to your child. There is also an animated ABC section that is completely appropriate for preschoolers. Need to give your little one extra practice with sounds and emergent reading activities? Starfall is the place to go.