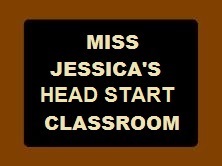 STUDENT WEBSITES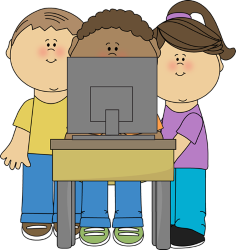 WEBSITES


BabyTV Due to the animations, simple speaking, and colorful images, BabyTV provides a great source of games for preschoolers and other young kids. The games are simple for children to play because they just require them to click on the highlighted items in the games in order to move thru the story line. This helps them associate spoken words with physical objects. In addition, you can find games that feature characters from certain TV shows. The Goodnight Show, Stella and Sam, Maya The Bee, Poppy Cat, and Nina's World are a few examples.

Boowa & Kwala Boowa & Kwala have more than 500 games — sorting games, musical games, guessing games, decision games, hide and seek, mazes, puzzles, and many more — more than 50 songs, and a variety of stories for special occasions. Uptoten.com also features advice for parents, a toy store, and the Boowa and Kwala club.

CBeebies Made by the BBC, CBeebies is the UK equivalent of PBS Kids Made for kids 6 and under, it is a really fun, safe, educational place to play.

PBS Kids PBS Kids has free preschool games that feature your child's favorite PBS Kids characters. You'll find Sesame Street, Arthur, Curious George, Super Why, Bob the Builder, and more show-themed games here. All of the games are educational and teach skills like memory, letters, math, puzzles, problem solving and more. They're categorized for easy browsing in sections for science, music, holiday, spelling, rhyming, etc. There's also a dedicated portion of PBS Kids setup just for some more difficult games.

Sesame Street Sesame Street has got a ton of great free preschool games that feature your child's favorite Sesame Street characters. You'll find games here that teach children shapes, numbers, letters, feelings, music, science, disabilities, self confidence and much much more! A great bonus to this site is that they have a "Play Together" parent tip for each game. This is an offline activity that you can do with your child in connection with the game.

Sheppard Software Preschool Interactive and animated preschool and kindergarten activities on shapes, colors, animals, numbers, the alphabet and more. Colorful and fun for kids, with sound.
Sprout Kids love Sprout for its fun games, easy crafts, and coloring pages that feature favorite characters from Sesame Street and Barney & Friends. The kids will really love the preschool games at Sprout. Follow the link to find dozens of games for kids 2 and older, as well as free videos for the children to relax in front of.In the category section as well as below each game, are categories and age groups. You can browse for games built just for kids aged 2-3, 4-5, or 6+, as well as by category like Arcade, Puzzles, Memory, Math & Counting, and Letters & Spelling. Parents can sign up to learn about special programming, free live events, and new games and activities through Sprout's parent community.

STARFALL This is a favorite among early elementary teachers and parents alike. Starfall is a great educational site for young children learning their ABC's or starting to read. All of the free preschool games at Starfall help teach your child to read! There are four levels of games here - ABCs, Learn to Read, It's Fun to Read, and I'm Reading.This site is laid out a little bit differently than other sites that have free online preschool games. The games are meant to be played in a particular order and in and of themselves are supposed to be able to teach your child how to read.The activities are interactive and simple, and make learning fun. Toddlers can also keep their baby sign language fresh with the sign language lessons offered. They have online books (free, of course), that will highlight each word as a narrator reads aloud to your child. There is also an animated ABC section that is completely appropriate for preschoolers. Need to give your little one extra practice with sounds and emergent reading activities? Starfall is the place to go.

Thomas & Friends You'll only find a handful of free preschool games at Thomas & Friends but they're so much fun! There aren't very many educational games here but the games are big and bright and your preschooler will have a blast playing them. Plus, there are several free Thomas & Friends videos for the kids to watch. Parents can visit this link to see some other activities they can do with their kids, plus to print Thomas & Friends coloring pages for some offline fun.

Treehouse TV Treehouse has got some very fun free preschool games online that features all sorts of kids' TV characters. Just click on a character and then you'll see a list of games and printable coloring sheets that feature that character. You can also choose games by skill level. There are both educational and fun games here at Treehouse - enough to keep your preschooler occupied for an afternoon!