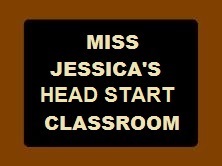 WEEKLY LETTER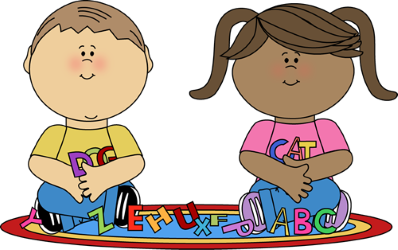 Week of January 22, 2018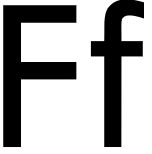 RESOURCES



10 Fun Ways Of Helping kids Learn the ABC's Check out: backyard alphabet hunt, homemade alphabet book, leafy letter learning, ABC hunt, on the road ABC hunt, lowercase ABC hunt, build your own bingo: uppercase and lowercase match, ABC cards and clothespin match.

25 Letter Activities for Kids These 25 fun and easy to throw together alphabet activities teach all different aspects of the alphabet.

35 Letters and Sounds Learning Games These activities are based on premise that children can gain knowledge through play, so learning letters is a time of play and games. The kids have fun and don't even realize they are learning at the same time.

35+ Alphabet Activities for Toddlers and Preschoolers 35+ fun and hands-on ways to help toddlers and preschoolers learn the alphabet.

100+ Awesome Activities This is a list of preschool fun, hands-on ways to teach the alphabet and letter sounds. Also included are lots of hands-on and engaging alphabet printables.

Alphabet Activities Preschool, pre-k, and kindergarten hands-on learning activities and ideas to make learning the alphabet fun!

Alphabet Letter Identification Activities Here are 15 fun, active, hands-on alphabet letter identification activities for Pre-K, Preschool, and Kindergarten.

Alphabet Preschool Activities and Crafts This site has 10 activities for teaching each of the letters and sounds with the directions for each.

Alphabet Resources List of internet alphabet resources for teachers and students, children and parents.

Alphabet Station A collection of activities for teaching alphabet letters, letters, alphabet art, letter art, alphabet games, letter games, alphabet songs,letter songs, alphabet patterns, letter patterns, alphabet snacks, letter snacks, alphabet rhymes, letter rhymes, beginning reading, pre-reading, phonics, letter sounds, and letter recognition.
Alphabuddies Alphabet Activites The alphabuddies are a group of ideas designed to help teach children their ABC's. For each letter there is a range of crafts, coloring, worksheets, songs and games suitable for toddlers, preschoolers, kindergarten kids and early grade school children.

A to Z of Learning Letters 90+ ways to teach your child all about letters.

Fantastic Fun and Learning - top 10 Ways to Remember the Alphabet After each of the ten ways there are numerous links to activities and ideas for helping kids remember the ABCs. Many of the ideas include a summer twist, but they could be used any time of the year.
Hands on Activities for Teaching the Alphabet Review of the Montessori approach and a list of multisensory activities to teach young children.

Hands On As We Grow - 50 Incredible Alphabet Activities for Preschoolers This site contain 50 activities for preschoolers to learn their letters. Learning the alphabet is important for a preschoolers. Alphabet activities can help preschoolers learn to recognize letters and sounds.

How to Teach the Alphabet to Preschoolers Here's a link to hundreds of ideas to help preschoolers learn the alphabet including a section of links arranged by letter.

Letter of the Week Learning activities for each of the letters.

Owl and Mouse Alphabet Activities Pre-school children need to learn the names and sounds of 26 different letters—52 shapes,because the lower case letters only somewhat resemble the capital letters. This is why we try to make the letters of the alphabet as vivid and "real" as possible. On this page are games and activities to help young students learn the letters.

Pinterest Preschool Alphabet Activities A huge collection of activities for teaching preschoolers their alphabet letters.

Preschool Theme Alphabet Activities for Teachers of Young Children Preschool education activities that develop into early childhood education lesson plans for teaching the letters of the alphabet. Ideas that enhance literacy curriculums and games that make learning the alphabet fun for young children.

Teaching the Alphabet An article by a teacher how to teach the alphabet to pre-k and preschool children. Includes methods and printables for use in the classroom. This is a hands-on way to teach the alphabet.

WEBSITES



ABC GAME Learn ABC is an animated lesson in which kids will be made familiar with the English alphabets in uppercase and lowercase. Every alphabet is accompanied by its phonic sound, thus helping the child build basic phonic skills. The lesson is followed by an exercise in which kids will learn to recall and identify uppercase and lowercase letters. Kids will have a great time playing this interesting game.

Alpa Pig's Alpha-Bricks Help stop the wolf from blowing down Alpha-Pig's house by matching the name of the letter to the brick with that letter. There are three difficult levels in this game.
Alpha Pig Letter Match-Up Memory game where you match the letter to a word that starts with that letter. There are three difficult levels in this game.

Alphabet Bingo There are three version of this game where you can match the upper case, lower case, or sound of the letter called.

Alphabet Bang Hit a key on the keyboard and hear the letter names (lower case letters).

Alphabet Goop Stir the goop and then match the objects that come out to one of two letters.

Alphabet Falls Play a matching game to help your child discover that lower and upper case letters form words.

Alphabet Games A group of alphabet games by Softschools.com.

Alphabet Match Memory game where you can match the letter with a picture that begins with that letter or match the sound of the letter with the letter.
Bear Wear Help Bear get dressed by listening to the beginning letter sound of a word and selecting the shirt that matches the sound. Then watch the rest of the letters join the beginning sound and dance off the screen.

Big Alphabet Bang Hit a key on the keyboard and hear the letter names (upper case letters).



Bumper Cars Learn letters and play bumper cars with Oscar.

Color by Letter Color By Letter is designed to help kids identify English alphabets and at the same time get familiar with basic colors. In this interactive coloring exercise, kids must match each alphabet with its corresponding color using a letter-color key and color the picture according to the given directions. Kids will enjoy as they have fun with colors and practice their letter recognition skills. It will also help very young children to establish eye-hand coordination and develop cognitive skills.

Dog's Letter Pit Have the dog jump in the pile of letters and match the sound to the letter to make words.

Fun With the Fridge When children click on a upper case letter, lower case letter, number, or shape to hear its name. The child then can place it on the refrigerator.

Letter Blaster Alphabet Game Alphabet game for preschool kids that practices recognition of lowercase and uppercase letters. Watch the little aliens blast the letters as they are chosen.

Match Upper and Lower Case Letters Match Uppercase and Lowercase Letters is an interactive lesson for preschoolers. It is designed to teach kids how to recognize uppercase and lowercase. In this matching exercise kids must identify and match the upper case letters with their lower cases and vice-a-versa. It is a challenging game and kids will have fun as they practice and certainly improve their alphabet recognition skills.

Monster Mansion Match Play either a memory game or show me game using the letters or sounds of the letters.

Trace to the Beat Letter and Number Tracing Trace letters and numbers to the beat of music. Arrows help guide the child to trace the letters correctly.

Letter Blox Letter Blox is a simple and fun game for preschoolers. This game is designed to help young children practice letter identification. In this, kids have to identify and click on the letters that match the first letter in each row.

Letters to Big Bird Help Big Bird match a letter to objects that start with that letter. Big Bird gives lots of clues.

Monkey Match A memory game where the child matches the upper letter with a lower case letter.

September 4, 2017
September 11, 2017
September 18, 2017
September 25, 2017


October 2, 2017
October 9, 2017
October 16, 2017
October 23, 2017
October 30, 2017


November 6, 2017
November 13, 2017
November 20, 2017
November 27, 2017


December 4, 2017
December 11, 2017
December 18, 2017
December 25, 2017



January 1, 2018
January 8, 2018
January 15, 2018
January 22, 2018
January 29, 2018


February 5, 2018
February 12, 2018
February 19, 2018
February 26, 2018


March 5, 2018
March 12, 2018
March 19, 2018
March 26, 2018


April 2, 2018
April 9, 2018
April 16, 2018
April 23, 2018
April 30, 2018


May 7, 2018
May 14, 2018
May 21, 2018
May 28, 2018