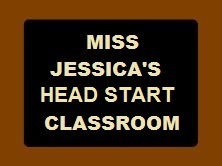 WEEKLY NUMBER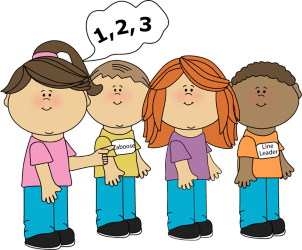 Week of December 11, 2017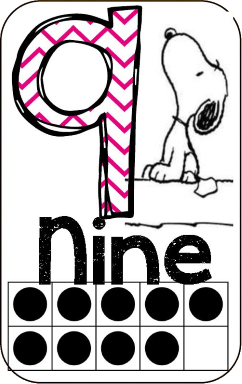 RESOURCES



5 Simple Games that Teach Number Recognition These number recognition games are simple, don't require any fancy materials, and preschoolers love to play them.

7 Games that Teach Numbers Try these counting games that teach kids the names of numbers, what they look like, and how to count them in order, all precursors to the more complicated math they'll encounter in school.

15 Number Learning Activities for Preschoolers Your child will enjoy these number learning activities! There are so many different activities to try!

20 counting Activities for Preschoolers Here are 20 counting activities for preschoolers and school aged kids to enjoy, learning maths through play in as fun a way as possible!

30 Counting Activities for Kids 30 fun counting activities for kids.

100 Fun Hands -on, Creative Math Activities for Kids Here are over 100 of our favorite creative math activities for kids that offer a fun, multi-sensory approach. The activities are listed by topic and theme to make it easy for you to browse our archive and find ideas that are right for your children.

Counting Activities for Kids Counting & Numbers activities to help show your child the fun side of learning! From easy Counting & Numbers activities to more advanced, we've got you covered!

Counting and Number Recognition Worksheets Counting and number recognition worksheets are among the first math worksheets that preschool and kindergarten children will practice with. Number recognition is a building block to success in math. As preschool and kindergarten children start to recognize their numbers, it is natural for them to begin counting objects.

DLTK Number Buddies Various fun number games and activities.

Hands on as We Go-40 Awesome Number Activities for Preschoolers Here are 40 activities to learn to recognize numbers and how to count.

How to Teach Kids Numbers 1 -10 For some reason students love counting. That is lucky because numbers are a basic part of almost any young learners' course, starting with counting up to five or ten and moving on to money, dates, times and the rest. This article is about the early stages of that process, including making this endlessly repeated topic always new and interesting. Most of the activities and advice below also work with higher numbers, e.g. up to twenty or up to a hundred in tens.

List of Number Activites A collection of number play ideas and activities to do with kids and toddlers to promote learning and development.

Math: Numbers and Counting Activities and information about teaching number identification and counting skills in preschool, pre-k, or kindergarten classrooms.

Numbers and Counting Number and counting activities and games for kids.

Numbers Math Theme Come and have fun with numbers and early math theme activities for toddlers, preschool and kindergarten. Visit a theme to find lesson plan activities that include easy instructions and a list of materials needed related to numbers. You will find printable crafts, activities, and resources.

Number Patterns and Activities A collection of number patterns and activites for preschoolers.

Pinterest - 123 Counting and Numbers Large collection of preschool ideas on counting and numbers. Learning math for kids doesn't have to be a bore. These are fun ways for kids to learn math and counting!

Pinterest Preschool Number Crafts Seven number crafts for preschoolers.

Preschool Math Activities These hands-on preschool math activities help preschoolers get acquainted with counting, patterns, and more. Preschool students love learning with tactile materials like popsicle sticks, paper shapes, and coins - which makes these math activities just what the preschool teacher ordered. Kids can enjoy the fun, colorful themes and learn lasting skills.

Preschool Math: Mastering Number Recognition and Counting In preschool, math learning is all about counting, number recognition, and one-to-one correspondence.

Preschool Number Activities Preschool number activities often involve counting, but merely reciting the number words isn't enough. Kids also need to develop "number sense," an intuitive feeling for the actual quantity associated with a given number. That's where these activities can help. Inspired by research, the following games encourage kids to think about several key concepts.

Preschool Theme Counting and Numbers Early childhood education ideas and activities that encourage counting, observation and listening skills. Number recognition is enhanced as preschool children learn games that promote gross motor development and cooperation.

Teaching 2 and 3-Year-Olds Preschool Math Activities Fun hands-on math activities.

Teaching Mama - Activities for Numbers 11-20 Here are hands-on learning activities for numbers 11-20 with free printable activity sheets.

The Number Zero: Activities for Teaching Preschoolers The preschool activities offered here will help children learn the concept of 0 in a fun way! The concept of zero is usually harder than counting and other early number concepts. Thus, we usually introduce it only after a child has understood the value of numbers to some extent. The difference between 0 and other numbers is that all of the other numbers have a tangible visual form, whereas 0 does not.

Understanding Numbers and Counting Skills in Preschoolers A list of various counting skills for preschoolers.

WEBSITES



Abacus Counting An engaging math game designed for preschoolers to help them understand the concept of counting. In the game, kids have to count beads by sliding the beads from left to right. This game will help them to practice counting and will also build their concentration level.

Birthday Candles Counting Birthday Candle Counting is a fun educational game for kids to practice counting 1-10.

Big Sea Count Help Cora and Gavin count their underwater friends! You can meet crabs, whales, fish, dolphins and even some jellyfish! Have fun while practicing your counting!

Brainy Numbers Click on the number to hear its name. There is also a number song you can listen to.

Color by Number Color by Number is an interactive coloring activity for preschoolers. This cool math game is designed to teach kids basic number recognition as they have fun with colors. Kids will improve their number recognition skill as they identify and match each number with its corresponding color using a number-color key to color the picture according to given directions. This game will reinforce the child's understanding of numbers as well as develop your kid's artistic abilities.

Connect Numbers Up to 20 Connect Numbers is wonderful game for young toddlers specially designed to teach them counting while they are having all the fun in the world drawing colorful images. In this game, kids have to connect the dots in numerical order to complete lively and dazzling pictures. Playing this game helps them not only learn numbers but their order too while bringing their inner artists out. They are going to love every moment of playing this game.

Count With Me This is a counting game.

Counting Fish Count the number of fish and click the correct number answer. More than and less than prompts help children determine the correct answer. Score report after each stage.

Curious George-Bunny Ride Count the carrots for your bunny friends.

Curious George-Count Your Chickens Help George count the chickens in the pen.

Curious George and the Flower Garden Count the flowers with George in his garden.

Curious George-Hide and Seek Find the number, number word, and correct number of objects.

Curious George-Juggling Fruit Count fruit for George to juggle.

I Spy Numbers I Spy Number is an elementary, yet exciting platform for young kids to test their number recognition skills. In this, you see a number in the center of the screen. Below it, four pictures are given. One of these has the number you see at the center, and that number of stars. You have to identify this picture and click on it. If you match right, the pieces will lock and name of the number will be played. This game teaches the kids numbers and their names in an exciting way. So, spy on!

Learn Numbers This is a number learning game for preschoolers. In this number game, kids learn to identify numbers from 1 to 10. Grade Level: Pre-K (3-5 yrs)

Learn to Count Learn to Count is an interactive counting game for preschoolers designed to teach and reinforce the concept of counting. In this, kids will learn and practice number counting from 1 to 10 through a simple picture counting exercise. Kids will enjoy the animated characters on the picture cards as they click on them and learn how to count. The counting game has been specially designed to emphasize play and keeping in view the numerical ability level of the child at this age.

Learn to Write Numbers Learn to Write Numbers is a virtual number writing lesson for preschoolers. Kids learn to identify and write numbers from 0 to 20. In this unique lesson kids have to follow the dots and arrows to write a number. Each number is accompanied by simple picture counting which will help kids reinforce their number recognition skills as well as counting skills. It is a unique interactive game that helps to develop the concentration level, motor skills and numerical ability of the child.

Number BINGO Number BINGO is a fun way for children to review numbers 1-100. Children can choose between different levels of difficulty by selecting a range of numbers.

Number Wheel Number Wheel is an interactive preschool math lesson. It is designed to teach kids basic number recognition and number counting from 1 to 10. In this simple exercise, kids have to click on the numbers, on the number wheel, thereby they learn to count numbers from 1 to 10. Kids will enjoy seeing the animated objects as they count them. It will surely help to develop in your child a love for numbers which is very important to build a strong foundation for further math learning.

Sheppard Software Preschool Greenelle's Numbers Greenelle loves her toys and count them every day. Have fun with Greenelle while you help her count her toys.

Spider Count Spider Count is a simple and cool counting exercise for preschoolers. Kids will have fun learning to count as they click on the clowns and count the falling spiders. The exercise teaches not only simple number counting from 0 to 10, but also introduces the concept of reverse counting. The game provides a thorough understanding of the basic numbers and also helps to develop a love for them, which is very essential to build a strong foundation for further math learning.

Thumble Dots Meet the Thumbles! These cute creatures will be in the next couple of preschool games. They have big round bellies that love to be tickled! Earn your stars while you count the dots on the Thumble's bellies!

Turtle Diaries Learn Numbers Learn Numbers is an animated math lesson for preschoolers to teach them simple number recognition. Kids will enjoy as they are introduced to numbers through animated number characters that stimulate the child's imagination at the very start of their journey into maths. In this they will learn simple number counting from 1 to 10. The lesson is followed by a simple practice exercise in which kids will reinforce their number recognition skills by identifying the given number.


September 4, 2017
September 11, 2017
September 18, 2017
September 25, 2017


October 2, 2017
October 9, 2017
October 16, 2017
October 23, 2017
October 30, 2017


November 6, 2017
November 13, 2017
November 20, 2017
November 27, 2017


December 4, 2017
December 11, 2017
December 18, 2017
December 25, 2017



January 1, 2018
January 8, 2018
January 15, 2018
January 22, 2018
January 29, 2018


February 5, 2018
February 12, 2018
February 19, 2018
February 26, 2018


March 5, 2018
March 12, 2018
March 19, 2018
March 26, 2018


April 2, 2018
April 9, 2018
April 16, 2018
April 23, 2018
April 30, 2018


May 7, 2018
May 14, 2018
May 21, 2018
May 28, 2018